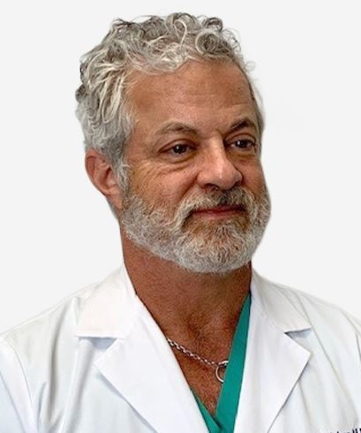 Bio
Dr. Weber graduated with honors from the Johns Hopkins School of Medicine in 1990. After a General Surgery Internship at Johns Hopkins, he pursued Neurosurgery training at the University of Washington in Seattle, Atkinson Morley Hospital in London England and Allegheny General Hospital in Pittsburgh Pennsylvania. He joined a practice in Boulder Colorado in 1996. He moved to Florida in 2000 and started Coastal Neurosurgery and Spine in 2004. He joined the Laser Spine Institute in 2012 and the Comprehensive Spine Center in 2016.
Through the understanding that no two patients are the same and do not fit into the same healing path, Dr. Weber's passion is treating patients as individuals. His treatment philosophy is to utilize the methodology which gives the best chance of relieving symptoms and ultimately promotes the long term health and function of the spine.
After initial thorough evaluation and diagnosis, patients are provided conservative care options. Most patients respond well to these measures.
For those patients who need additional treatment, Dr. Weber specializes in minimally invasive surgical approaches. Minimally Invasive Procedures effectively treat spine problems with fewer complications and faster recovery than conventional spine surgery. For patients suffering from Failed Back Surgery Syndrome, Dr. Weber excels in the evaluation and treatment of chronic neck and back pain for those that may have had previous surgical interventions that failed.