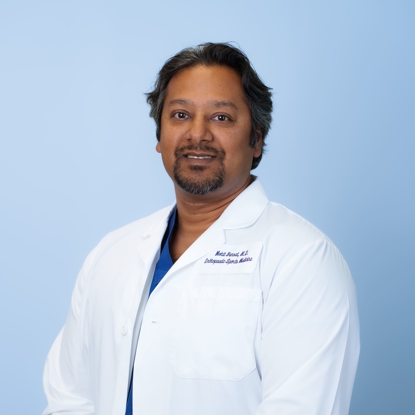 Dr. Bansal Board Certified Orthopedic Surgeon
Bio
Dr. Mohit Bansal is a native of New York City. Dr. Bansal completed his medical school training at St. George's University School of Medicine, followed by his residency at New York Medical College, Manhattan. While in residency, he had the privilege of rotating with Dr. Scott Rodeo, Team Physician for the New York Giants.
Dr. Bansal completed his fellowship at New Mexico Orthopedics Arthroscopy & Sports Medicine, and his internship at St. Luke's Hospital Roosevelt Hospital Center and St. Vincent's Catholic Medical Center. As a fellow in New Mexico, he was one of the Team Physicians of the Albuquerque Isotopes, AAA affiliate of the Los Angeles Dodgers. In addition, he performed exams on elite MMA fighters.
Dr. Bansal is a Diplomate of the American Board of Orthopaedic Surgeons. In addition, he holds a subspecialty certification in Orthopaedic Sports Medicine. He has a passion for Sports Medicine and Sports Medicine related injuries, as he is also a Team Physician for the Tampa Bay Rowdies and Eckerd College Rugby.
Dr. Bansal is also passionate about advancing medical education. He is an Associate Professor of Orthopaedic Surgery in the NOVA Southeastern Orthopaedic Department. Dr. Bansal is an integral part of the teaching faculty and as such keeps current with literature and implements this in his every day practice.
Dr. Bansal enjoys golfing, playing soccer, and spending time with his growing family.