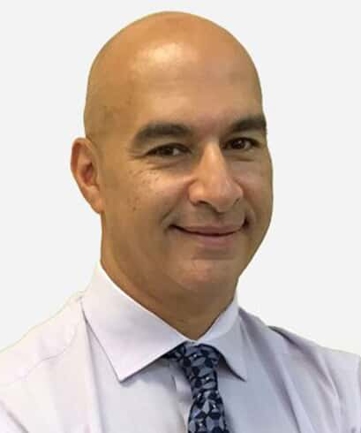 Bio
Dr. Ragab received his M.D. from Alexandria University School of Medicine, Egypt in 1987. His postgraduate training included a General Surgery internship which was completed at St. Elizabeth's Medical Center in Boston – Tuft's University in 1994. Dr. Ragab, then went on to be the orthopedic research fellow with the Department of Orthopedics – Case Western Reserve University in Cleveland, Ohio, where he performed basic science research for two years. Dr. Ragab completed his residency training in Orthopedic Surgery from Case Western Reserve University and the University Hospitals of Cleveland. He then completed a Spine and Scoliosis Surgery Fellowship with the University of Wisconsin Hospitals and Clinics in Madison, Wisconsin in 2002. Dr Ragab has been in practice since 2002.
He has been Associate Professor of Orthopedics at the University of Mississippi. Dr. Ragab has received numerous awards, grants and scholarships, including the Kappa Delta Award from the American Academy of Orthopedic Surgeons, and the Orthopedic Research Society William Harris Hip Award. He has published in peer-reviewed medical journals and has presented both abstracts and posters to numerous organizations including the Cervical Spine research Society, the American Academy of Orthopedic Surgeons, Orthopedic Research Society, North American Spine Society, the Bone and Mineral Research Society, andAO/ASIF International Spine. He is an editor for peer review journals and actively participates in teaching spine surgery courses to residents, fellows and other spine surgeons, both nationally and internationally. Such research and teaching activity allows Dr. Ragab to remain on technology's cutting edge.
Dr. Ragab employs both non-surgical and surgical treatments to address the symptoms that can arise from abnormal spinal function. He consistently develops and applies novel methods to treat spinal disorders. His philosophy is that surgery should be the last resort in treatment of spinal pathology.