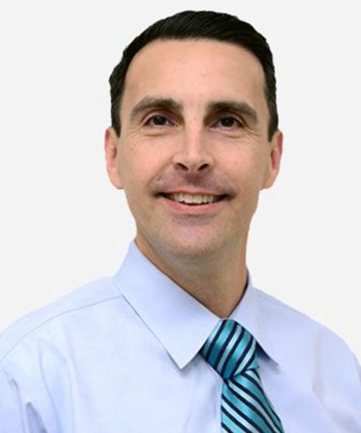 Bio
Dr. Jon Kimball earned his medical degree at the University of North Carolina School of Medicine. He went on to the University of Florida to complete his orthopaedic surgical residency at Shands Hospital where he found his passion for spine surgery. To expand his higher education he completed fellowships with: UCLA Department of Neurosurgery with a focus on minimally invasive spine surgery, Panorama Orthopedics & Spine Center with a focus on complex spine surgery and rehabilitation, and Triangle Orthopaedic Associates with focus on total joint arthroplasty. Dr. Kimball has been recognized by the American Academy of Orthopaedic Surgeons, the North American Spine Society and the Society for Minimally Invasive Spine Surgery for his accomplishments.
While in residency at the University of Florida, Dr. Kimball recognized the benefits of minimally invasive spine surgical techniques. Quicker recovery, less pain and higher patient satisfaction are what led him to dedicate his life to the advancement of minimally invasive spine surgery procedures. Through a series of thoughtfully selected postgraduate fellowships, Dr. Kimball became proficient in complex spine surgery techniques allowing him to translate his expertise into innovating minimally invasive procedures. This background of knowledge provides a higher understanding of the causes of a patient's chronic pain yielding better treatment options and future outcomes.
Over the span of his career Dr. Kimball has taught residents, fellows and served as a consultant team physician for professional sports teams like the NBA New Orleans Hornets and the NFL New Orleans Saints. He has held leadership roles and contributed to multiple publications. He is a devoted husband and father, his proudest accomplishment. Dr. Jon Kimball's sincere disposition makes him a favorite among patients and co-workers.
Dr. Kimball's treatment philosophy is to provide individualized care and compassion to each patient. He is currently accepting new patients.